Geïnspireerd op de Gulf kleuren van de Porsche 917 die in '70 en '71 de '24 Uur van Le Mans' won!
Waar de eerste drie Von Schmidt projecten schitterden in subtiliteit springt de VS 004 direct in het oog. Want ja, ze valt op! Qua looks en prestatie is deze wagen allesbehalve schichtig. Opvallende lak, een custom uitlaatsysteem en een interieur om uw vingers bij af te likken. De Von Schmidt 004 straalt aan alle kanten uit: u zult mij niet negeren. De vraag is natuurlijk, waarom zou u dat überhaupt willen?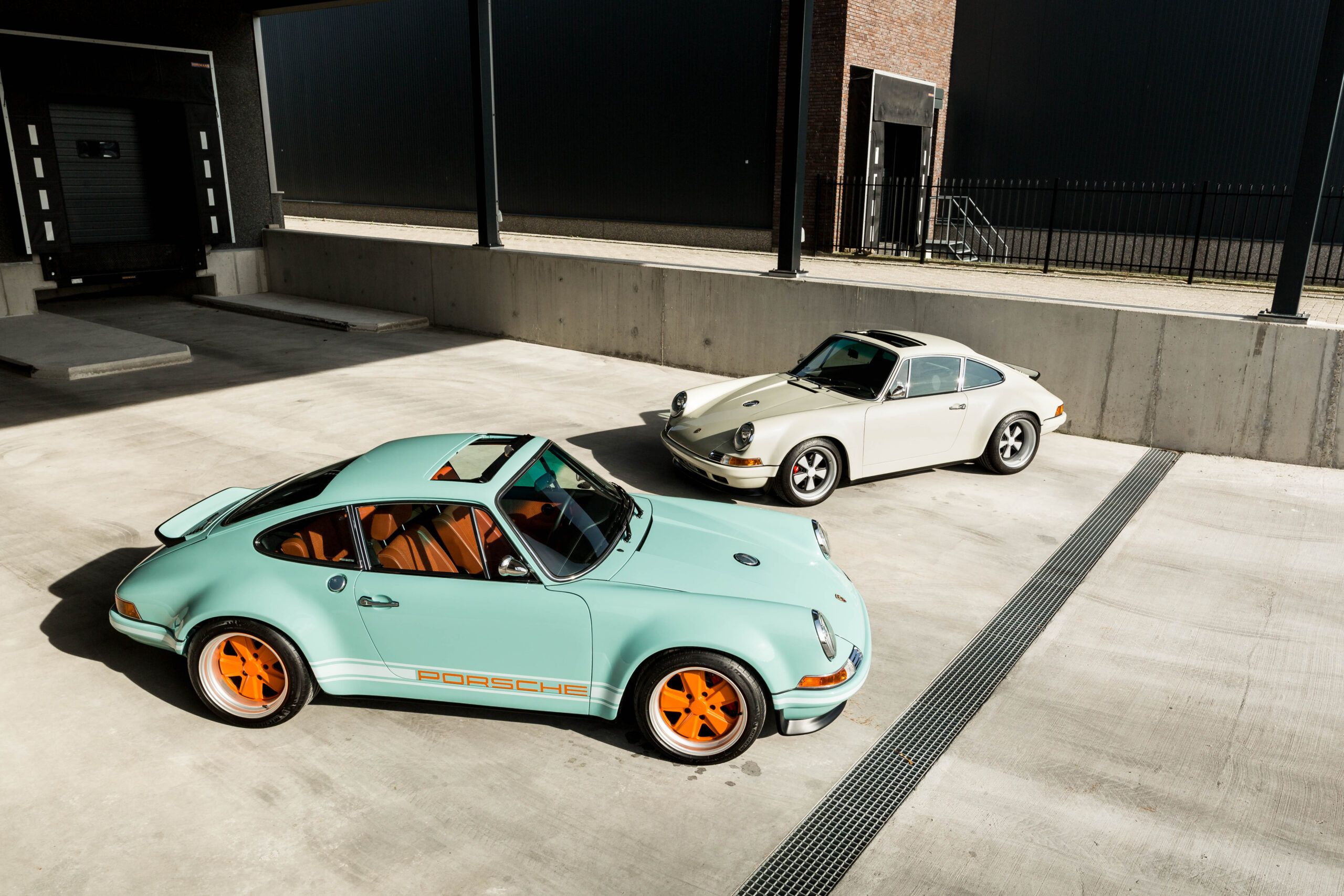 Voor de Von Schmidt 004 was namelijk al snel duidelijk dat ze mocht vlammen! Dat mag echter nooit ten koste gaan van het comfort. De centrale vergrendeling en het klasse III alarmsysteem zorgt dan ook voor een Von-Schmidt die stevig in haar schoenen staat. Het hernieuwde soundsysteem en gereviseerde aircosysteem maken van de VS 004 een auto die indruk maakt op de omgeving én de bestuurder.
Dat deze auto een 'racy' sfeer behelst weet iedere racefanaat. De colorway van deze wagen is gebaseerd op de raceauto's van Gulf. In de jaren '70 maakte Gulf furore tijdens de 24 Uur van Le Mans. Met een Porsche 917 werd geschiedenis geschreven door in '70 én '71 de wereldberoemde race te winnen. Iedere kenner weet: de 24 Uur van Le Mans is slopend. Voor coureurs én auto's. De lak van deze Von Schmidt is een ode aan deze slopende race!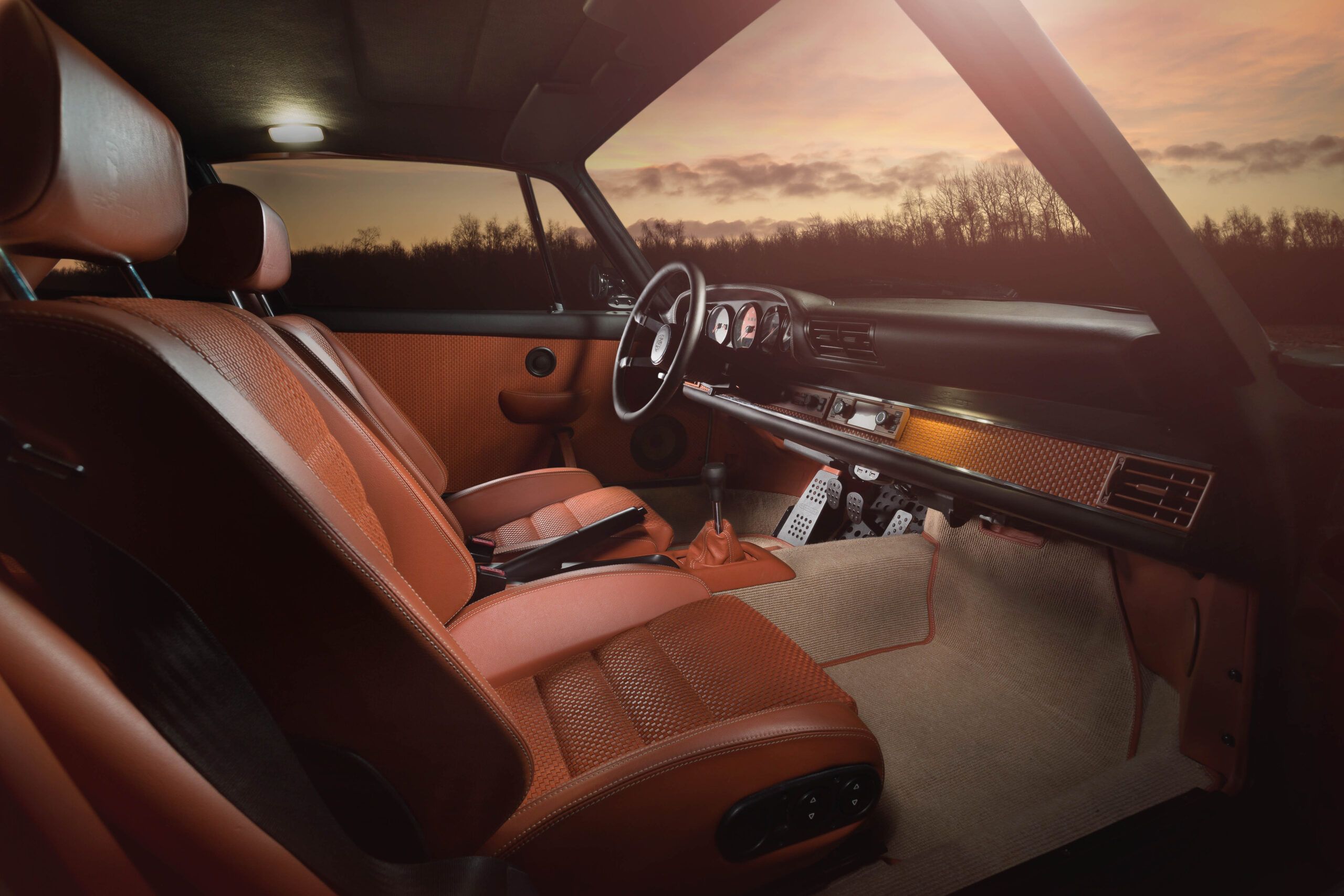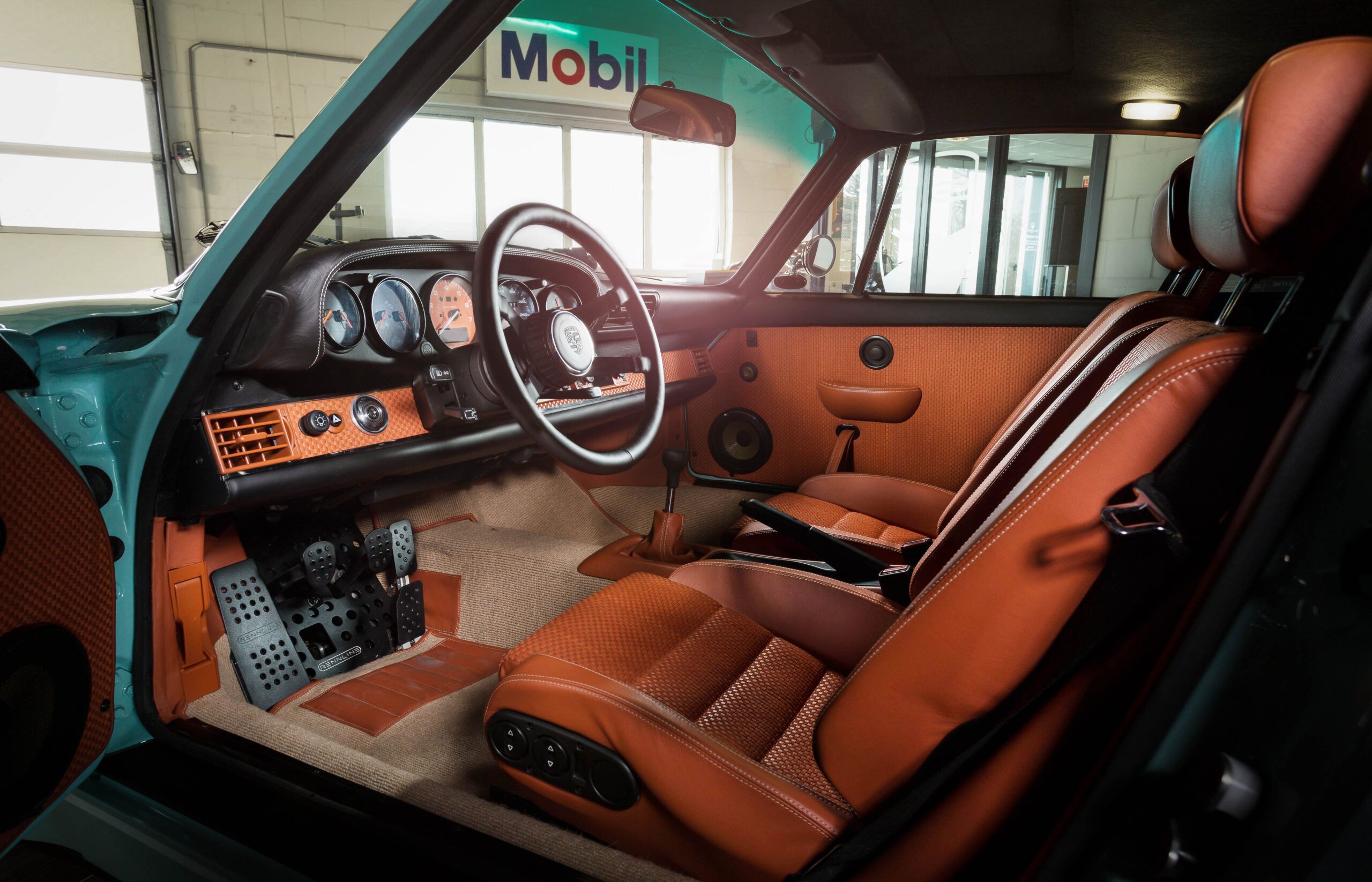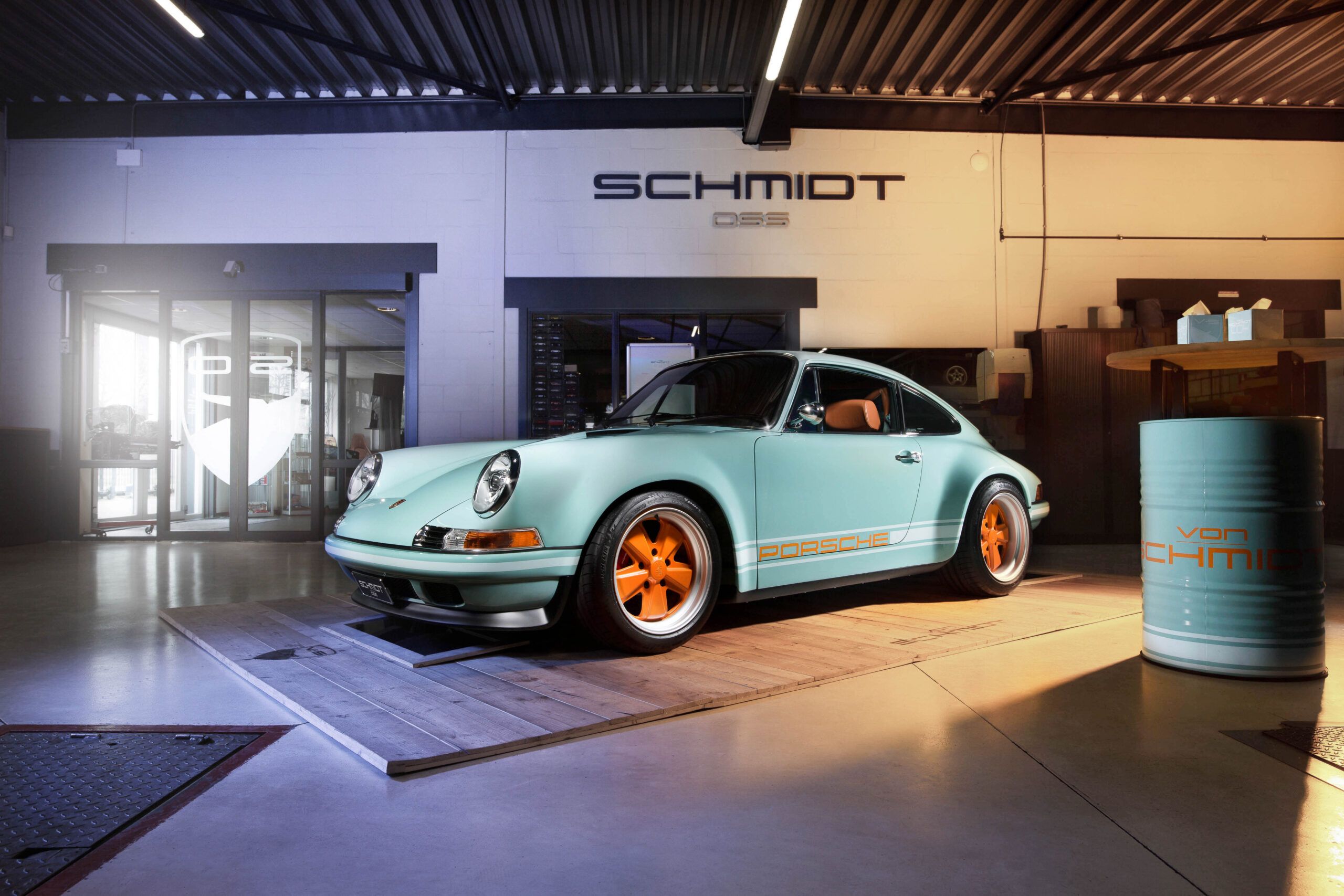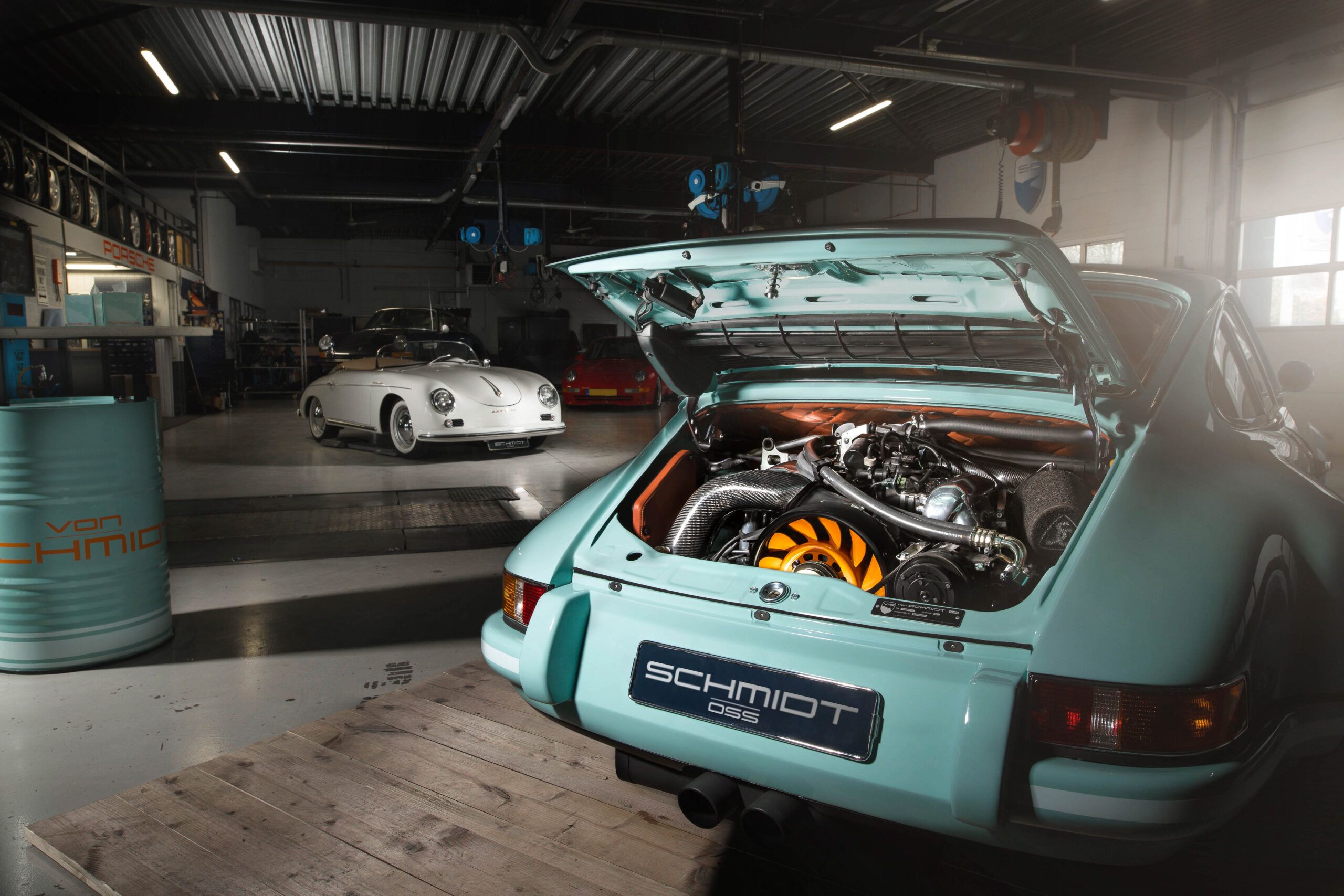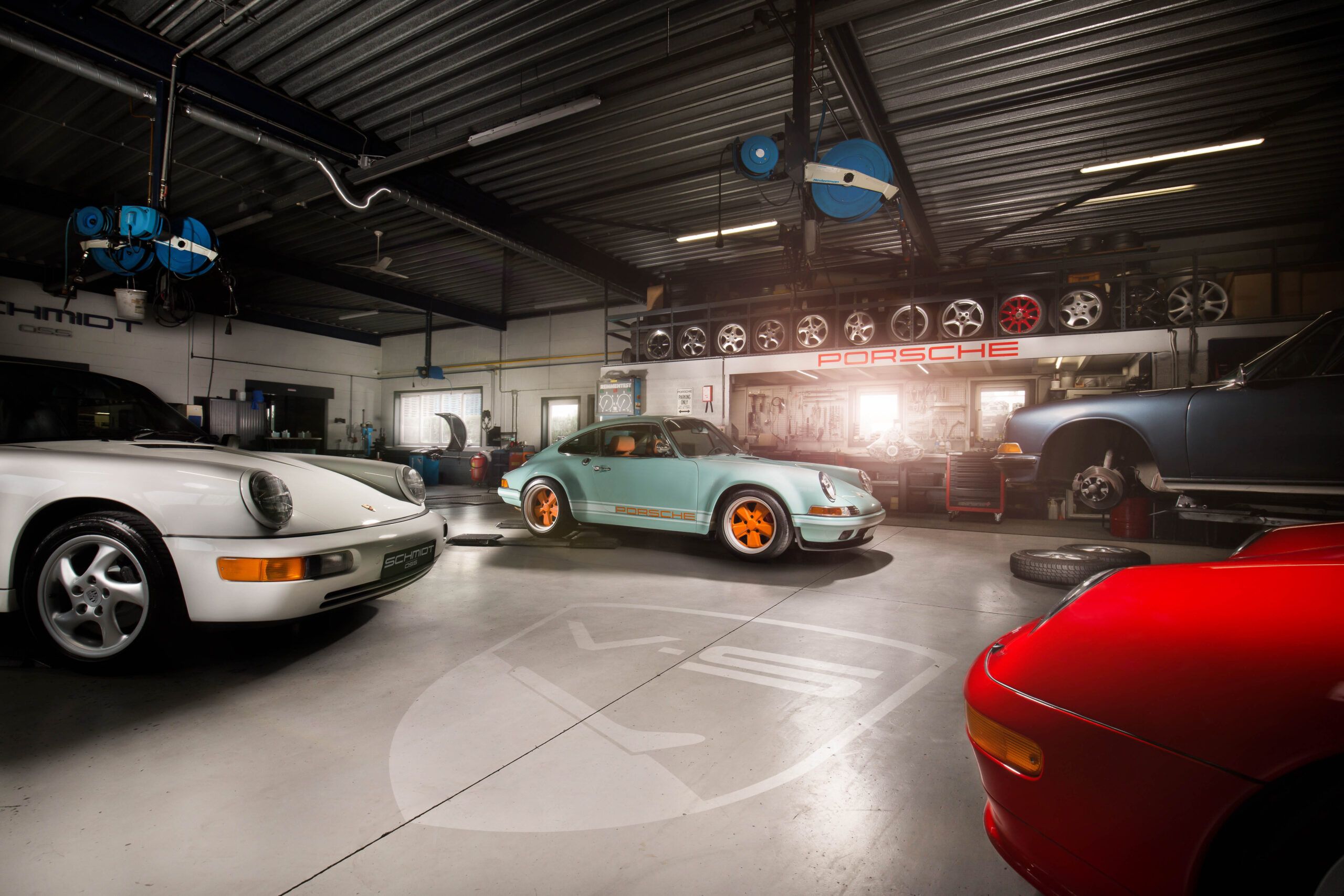 Specificaties 004
Design concept: Gulf Bleu Gentle Racer
Color paint: Gulf blue
Color interior: Brown Velluto Pelle Georgia Clay
Lightweight carbon Von Schmidt conversion to F-type look

Chrome details, door handles and window frames

Updated headlights unique bi-Xenon projector kit

Bullet mirrors mounted in Lexan windows

Polished aluminum boot and hood hinges

Alloy fuel tank with central filler and polished fuel cap

Custom oil tank with polished filler cap installed in right rear wing

Custom-made retro dashboard

Interior Spinneybeck Velluto Pelle leather partly Leather Weave

17″ Fuchs replica Porsche wheels in 9 and 11J – RSR design

Michelin Pilot Sport PS2 tires in 225/45/17 and 275/40/17

Kevlar inner wheel wells

Engine upgrade to 3.8 (993 RSR Mahle Pistons/cylinders)

GT3 crankshaft with Pauter connection rods

Sports camshafts

Enlarged throttle body modified by Cartronics

Custom-made injection system with upgraded injectors

High-gloss polished intake manifold

Custom-made extractor exhaust system and silencer

Overhauled 993 6 speed gearbox with limited slip diff

Rothsport short shifter set

Enlarged custom central oil cooler with 4 Spal cooling fans

Overhauled and improved air conditioning system

Bilstein B16 PSS10-fully adjustable coilover suspension

Rennline front strut mounts

Rennline suspension droplinks

Custom-made front strut brace

Overhauled steering rack

Steel braided brake lines

Upgraded 993 Turbo Big Red brake 993 system

Custom detailed instrument gauges

Custom-made decal and striping

Original Porsche Recaro seats re-engineered into a retro style

Haargarn wool carpeting

Rennline pedal set

Porsche RSR retro steering wheel

Porsche classic radio navigation with Eton Subwoofers
Wilt u met ons meebouwen aan de Von Schmidt legacy, heeft u andere vragen of wilt u op de hoogte blijven van onze ontwikkelingen? Schrijf je in!